The EQ-i 2.0 Higher Education report provides a framework for understanding a student's  Emotional Intelligence skills in order to foster academic and life success.
With almost 30% of first-year students leaving before their sophomore year, post-secondary life and education can be challenging. Students often feel overwhelmed, lonely, isolated, and have difficulty adjusting to the demands of college and
university.
Emotional intelligence is related to both grades
and retention. Higher EI, specifically interpersonal and stress
management skills, translate into better grades and increased
persistence in post-secondary education.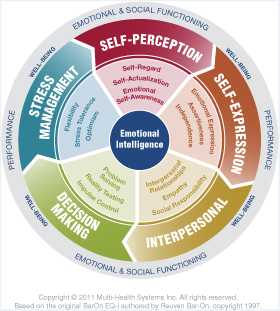 SPECIFIC APPLICATIONS FOR THE EQ-i FOR HIGHER EDUCATION:
STUDENT SUCCESS
ACADEMIC, CAREER, AND LIFE COUNSELING
FACILITATING TRANSITION TO A POST-SECONDARY ENVIRONMENT
IDENTIFYING AND ENGAGING AT-RISK STUDENTS
LEADERSHIP AND PERSONAL DEVELOPMENT